Autumn saw 7 days of excitement as Porto hosted the 4th EIP Water conference as part of the Porto Water Innovation Week (PWIW). From September 24 – 30, over 1200 water innovators from all over Europe converged on the "Invicta City", which was also named Best European Destination 2017 for the third time.
There were three headline events:
EIP Water Conference 2017 (Sep 27-28) –  bridging gaps in European water innovation
Mayors & Water conference (Sep 29) – furthering the Urban Water Agenda
Water Innovation Lab (Sep 24-29) – shaping the new water leaders
A big, big thanks for helping make the 2017 EIP Water Conference in Porto a success.
This year's theme was "Water Innovation: Bridging Gaps, Creating Opportunities". Innovative solutions to address major European and global water challenges were on the agenda, as well as market opportunities and how to remove barriers by advancing and leveraging existing solutions. To round up the conference, the programme also included "WaterMatch" matchmaking, TechTalks, technical tours of Porto's most innovative water facilities and networking receptions. The day before and after the conference, several side meetings were organised by our EIP Water Action Groups, LIFE, EASME and other partners.
Who attended?
A rich mixture of presentations, expert panels, debates and competitions awaited delegates who bridged innovation gaps in Europe's water sector, helped create opportunities and built strong partnerships among participants such as:
Political leaders at European, national and local level;
Regulators;
Decision-makers and technicians from utilities, industry and agriculture;
Researchers from universities and R&D centres;
Solution providers and innovators;
Start-ups and SMEs;
Investors.
Some stats from the EIP Water conference
1062 delegates and a total of 1252 attendees from 60 countries
116 exhibiting organisations
18 balls of wool
40 Future Water Leaders from over 15 countries took part in the Water Innovation Lab and joined us on Thursday, September 28 at Alfândega
76 Speakers and 65 presentations
546 networking meetings held in WaterMatch
677 App downloads (57% android, 43% iOS), with 483 active users
68 TechTalks/Hub presentations presented in the exhibition
1252 reuseable drinking water flasks distributed by Águas do Porto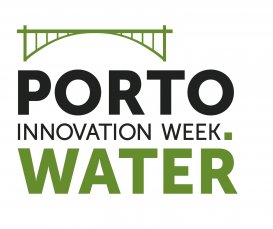 Photos: on Flickr
Videos: on YouTube
Presentations: on Slideshare
And if you're looking for video from some of the presentations, go to https://twitter.com/PortoWaterIW
Follow us on Twitter: #EIPWater2017,  @eip_water and @PortoWaterIW
The 4th EIP Water Conference was hosted by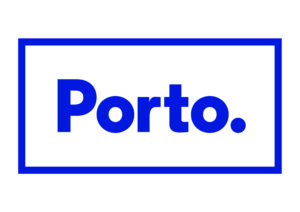 Date:
26.09.2017 - 27.09.2017